Looking Back At 2019 And Big Plans For 2020
Happy New Year! What an incredible start to the new decade thus far!
This time of every new year, we take some time to look back at the year before to help us plan for the upcoming year and beyond.
2019 was an incredible year for us, and we have you to thank - our loyal clients, social media followers and supporters, vendors, colleagues, mentees and contractors. We consider ourselves blessed and privileged to be able to attract such amazing people to our company, and we look forward to many more connections in 2020
Some of our most notable accomplishments for 2019
We had the opportunity to work on some beautiful large scale projects with amazing clients who trusted our vision and execution. Some of these projects were clients whom we have worked with before. That is the highest compliment for us, and we never take that for granted. We are so thankful that a big part of our client roster are repeat clients and referrals by past clients
We had the opportunity to work with several major brands through the One Room Challenge that we participated in both in the Spring and in the Fall. A lot of great opportunities for future collaborations were formed as a result of our involvement in the One Room Challenge and we look forward to some great developments for 2020
We were nominated for several awards and received some prominent recognition including a Global Architecture and Design Award, HGTV Designer Of The Year and Top 8 For Innovative and Creative Entrepreneur. See our Press page for more details
We were featured in many prestigious national and local publications including Architectural Digest, Better Homes and Gardens, Bliss Victoria, among others
We were featured on local television, which was an amazing gift to be chosen as a local business making a difference in the community
We appeared in many industry panels and talks, podcasts and speaking events and grew our design mentorship community by leaps and bounds.
Our top 9 Instagram posts really summed up the amazing work that we got to be a part of in 2019. And the greatest result of that was happy clients, beautiful new homes and our most profitable year in our 13 year history
And speaking of 13 year history - we celebrate our 13th year in business this month! What a long way we've come!
We closed out 2019 by hiring a new team member, and will hopefully be introducing her to you very soon.
As we look forward to 2020, we have so many amazing plans. The top of our list of goals is to continue to serve our clients even better than we have before. We want to make it easy, convenient and fun to work with us. We want to continue to provide creative solutions for you and allow you to live your best life in your home. We believe in our mission to make great design accessible to anyone through our flexible menu of design services. We believe in community, and want Casa Vilora Interiors to be THE place you come to when you think of bringing great design home. We believe in delivering your version of luxury to you - at the highest level.
We have some exciting things coming up; some of which we can't quite elaborate on just yet, some are being developed, and some are happening as we speak. Think major brand collaborations, television, maybe a big move, and much more
We look forward to sharing details with you very soon.
Please continue to be a part of our community. Join our email list if you haven't already. You can do so at the top of this page. You don't want to miss these big announcements coming this year
If you are considering a new project, please reach out now for a consultation. We would love to add you to our 2020 client roster. If you mention this blog post, we will honor our 2019 design rates, just as a thank you for reading this far :-)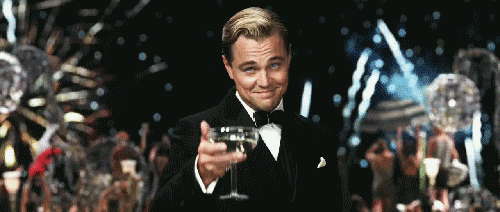 Thank you for making 2019 an amazing year! We look forward to serving you in 2020
Happy New Year!
Wishing You Beauty And Inspiration!
Veronica